Call: 01209 832260/07969224068     Email:sarah@misstea.co.uk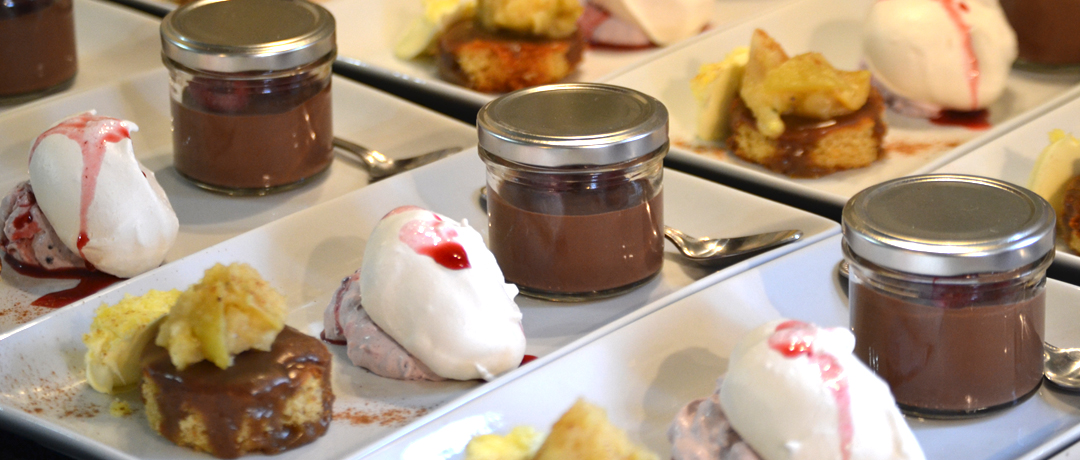 Private Parties.
You never need an excuse to throw a dinner party, but you can probably think of an array of excuses not to throw one, planning a menu to make everyone happy, the shopping, the cooking, keeping your guests entertained while you juggle with plates in the kitchen, the washing up… I am more than capable of creating a stunning menu based fully on your requirements, the season and the food you love to eat. All I need is your kitchen. Oh, and of course I'll do the washing up!
Personal Holiday Chef
When I'm on holiday, sometimes I like to hide away from the world and be pampered. For me, food is an important part of that pampering experience. If you're on holiday in Cornwall, whatever time of year perhaps you'd like to treat yourselves to a fantastic 3 course meal, Sunday lunch, a perfect leisurely breakfast, afternoon tea, a BBQ, all of the above?
Event Catering
Miss Tea has fed many of Cornwall's lawyers, accountants, stock brokers, IFAs, charities, chambers of commerce, training companies and colleges at corporate events. I've done everything from working buffet lunches to a chocolate cooking demo, a VIP canape party at an amazing fashion show and a dinner party for an MP. I'm having a great time and some fantastic feedback as you can see from the comments that have been popping up all over my website. If you have an event in the back of your mind and you need catering and would like Miss Tea's help do give me a call as we're now taking bookings into next year.
"We use Sarah for our corporate catering and we are continuously impressed with the high standard of food and how delicious it looks.  Some of the favourites are the mushroom risotto served in gem lettuce leaves and of course, her legendary brownies which always disappear fast.  We have recommended her to several other companies who are as impressed as we are."

"Great to meet you today in person! You are such a talented person and I was blown away by your unique lunch today … such delicious combinations and perfect sizes for business woman! Clever you!"
Lovely Words from clients:
"From the word go working with Sarah was an absolute delight. Professional, calm and attentive she created a menu that was seasonal, local and sounded delicious. She sorted tableware, linen, glasses, staff and even recommended a cocktail maker (who we also used and was fab). On the night our 32 guests were served beautifully presented, scrumptious food in true style. We are already planning our next party and I don't plan on doing it without Sarah!"
"We were blown away by the food! Crab cakes – wow!! The whole evening was fantastic with some of the nicest food we'd had for a long time! Thanks Sarah it was fantastic. xxx "
"Hi sarah, your food is mouth watering especially the yarg with homemade chutney! Yum, Yum! Will be using your services again!"
"Thanks for an absolutely gorgeous lunch Sarah…I think you're a very talented lady! That sticky toffee fig pudding was deeeelish!"