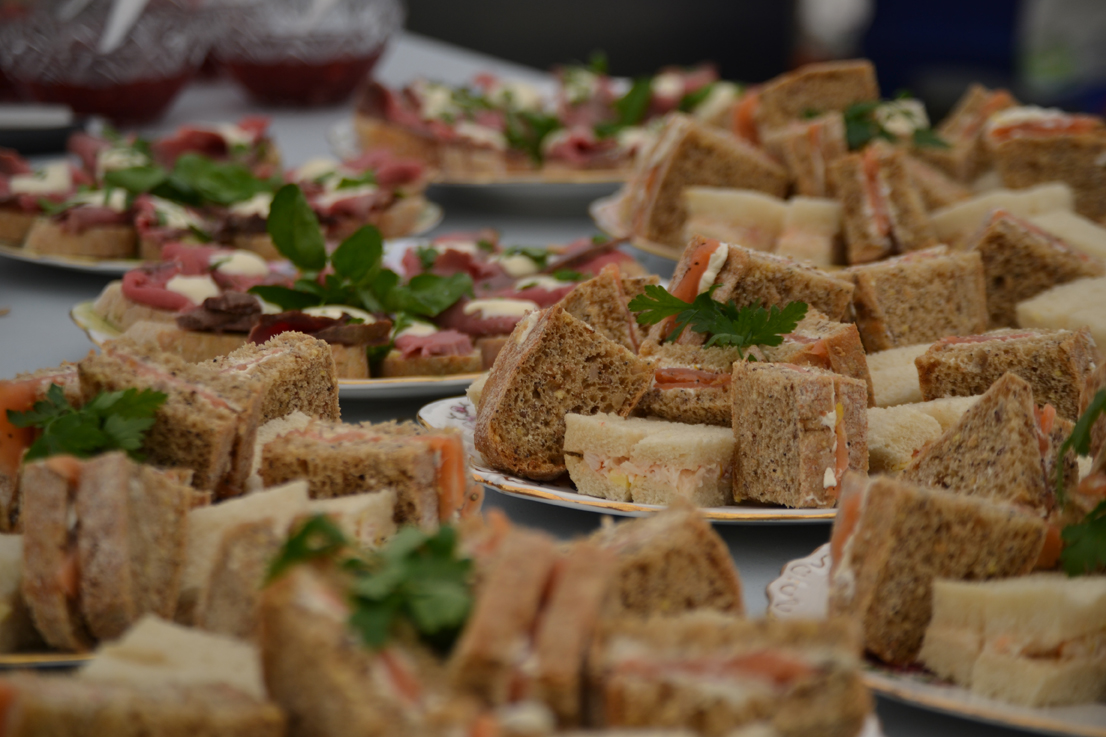 Funeral Catering
Understanding that this is a sensitive time I have written a package to include food, staff and equipment hire at a combined price per head. If you would prefer something more bespoke I am happy to assist you in creating a menu which you may feel is more fitting and perhaps in a way represents the personality of your loved one.
I can provide a discreet service at your  home, church, hall or other venue including a marquee. I feel keeping things simple is important and I will organise everything for you meaning you can spend the time with your family and friends.
I will deliver and present the food ready for your return and staff will be ready to serve tea, coffee and other drinks which you may require.
It feels insensitive to talk about money, but it also feels easier to write it here so you needn't ask any awkward questions at what is already a difficult time. I require invoices to be paid upfront, this is because all my costs are upfront and I'd rather not be sending you invoices after the event while you are beginning your healing process.
Please call me for availability, help and support.
Traditional Finger Buffet from £15 per person.
Up to 60 guests (£18 per person) 60 + guests (£15 per person)
Food which is informal where guests can remain standing and create conversation. Price per person includes savoury and sweet plate, soft drinks glass, tea/coffee service, linen to the buffet tables and uniformed experienced staff (1 per 25 guests).
If you require alternative solutions for guests with specific dietaries, just let me know and I will provide for them.
Cocktail sandwiches made with white, wholemeal and granary bread.
Home poached salmon and lemon mayonnaise.
Homemade coronation chicken.
Baked ham and mustard.
Cheddar and chutney. V
Savouries.
Homemade sausage rolls with fresh sage and apricot.
Sun dried tomato and smoked cheddar mini quiches.
Homemade cakes.
Lemon curd drizzle.
Coffee and walnut.
Scones with jam and clotted cream.
Drinks.
English Tea, Coffee, Decaf Tea and Coffee, Fruit Teas.
Elderflower cordial. Premium orange squash.
Milk and sugar.

"We use Sarah for our corporate catering and we are continuously impressed with the high standard of food and how delicious it looks.  Some of the favourites are the mushroom risotto served in gem lettuce leaves and of course, her legendary brownies which always disappear fast.  We have recommended her to several other companies who are as impressed as we are."

"Great to meet you today in person! You are such a talented person and I was blown away by your unique lunch today … such delicious combinations and perfect sizes for business woman! Clever you!"